PROFILES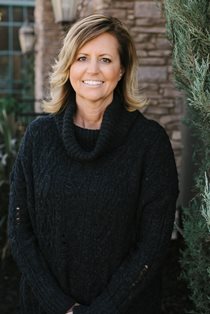 Lisa Bennett
Medi-Cal Advisor
A Fresno Native, Lisa Bennett graduated from San Joaquin College of Law in 2003 with a Juris Doctorate. Lisa has worked as an Estate Planning Coordinator and as a Medi-Cal Planning Advisor for over 10 years. For Lisa, enhancing peoples' lives via education and planning has always been more than a job; it is a passion. And it also makes Lisa a perfect fit for our team; she understands our mission is to elevate people.
Since 2011, Lisa has worked along-side the attorneys and senior care advisors at Quality Life Solutions, Inc., a Fresno based Medi-Cal Planning Company whose mission is to help the patient "Afford to get better". Families come to Lisa when they need help planning for long term care, In-Home Supportive Services via Medi-Cal, and Veterans Aid and Attendance or Housebound Benefits. Lisa also assists families to accelerate Medi-Cal eligibility when they require skilled nursing care NOW. Another one of Lisa's strengths is she is very knowledgeable about the new Medi-Cal *Assisted Living Waiver program, and has had many successes in helping families attain assisted living care subsidized or fully paid for by Medi-Cal.
Lisa has three children that she is nuts over. Currently, her youngest daughter is competing in the National Junior Olympics in Swimming. She will tell you all about it if you ask. In her free time, you may catch Lisa by the pool side rooting for her super star swimmer, shopping til you drop with her oldest daughter, or planning her next trip to visit her son in college.